Contact Address Details:


Bluetech Systems Solutions Gambia Co. Ltd.


Banjul area store & head office
Website: www.bluetech.gm



Senegambia Road
Kololi (next to Kora Restaurant)
Kanifing Municipality
Ksmd, Western Region
The Gambia, West Africa


Tel no: +220 7986671
3801956
8907098
Fax:

Email: info@bluetech.gm

CEO & Founder: Mr. Amadou Ceesay



Branches:
1



Directions:
From the Senegambia Strip take the first turning to your left and Bluetech Systems is about 100 metres to your left (2 doors after the Kora Restaurant & into short driveway).



Opening Hours:
Monday to Thursday: 9am to 5pm
Friday & Saturday: 9am to 12.30pm





Information:
"We are proud to introduce Bluetech Systems Solutions, as an IT services Provider that serve the local market with a comprehensive solutions for web, graphic, and hardware solutions through a skilled and expertise management and technical staff. We believe that success is the result of full commitment in providing pioneer technologies and premium solutions. We measure this success by the value that has been added to realize business process. We also offer services such as printing and multimedia, web design and development, web hosting, printing services, Biometric solutions, as well as surveillance systems. We are also the sole distributor of BLU Products in the Gambia.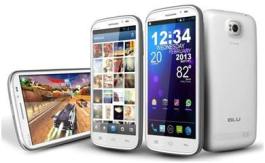 Our Mission:
Bluetech Systems exists to provide customers with complete solutions to all their current and future needs. We base our recommendations on customer needs using our solutions to deliver appropriate technologies. By providing all of the necessary web, graphic, network solutions and windows applications, we eliminate the confusion of dealing with multiple vendors.



Our Strategy:
Our goal is to provide the best solutions to our clients by achieving significant business breakthroughs, helping businesses to define their information technology requirements & objectives, and also build a long-term partnership with them through a set of alternative solutions that combine our multi-disciplinary capabilities to create and implement customised solutions that meets their business needs and requirements."




Services:
"We focus entirely on meeting and exceeding the customer objectives as well as building a long term relationship that goes beyond just business."

I. Hardware Sales:

II. Web Development:

III. Printing & Multimedia:

IV. Surveillance Video Solutions:

V. Biometric Time Attendance & Access control systems

VI. Computer Repairs and Maintenance:

VII. Smartphones and Tablets (Android)