Contact Address Details:



T.K. Motors Group
Banjul auto dealership & Showroom / Head Office
Kanifing Industrial Estate
Old Jeshwang
PO Box 2633, Serrekunda
Greater Banjul area
The Gambia, West Africa

1st Floor Atsons Building
Kairaba Avenue, Serrekunda

Tel no: +220 4391930 / 4372966
4374305 / 7761212

Fax: +220 4372955 / 4393447

Email: info@tkmgroup.com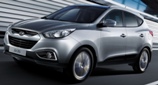 Managing Director: Musa Musa




Directions:
They are currently located just off the Banjul to Serrekunda Highway, near GTTI. See their after sales garage.

Map Website:



Information:
The TK Motors Limited was established in Gambia in 1989 and are the exclusive agents for Hyundai and Mitsubishi cars and spare parts.



Among the makes of SUVs are the Mitsubishi Sport Nativa, L200 Raging Bull pick-up. TKM also stock branded tyres from Bridgestone, Michelin and Dunlop.



Suppliers in Gambia for:
• Hyundai ix35


• Hyundai Santa Fe 4-door petrol / diesel
• Mitsubishi 2.4-litre GLS Double Cab 4WD
• Mitsubishi Pajero 5-door GLS all wheel
• GT Radial
• Banner Batteries
• Toyo Tires Corp and other imports.