Contact Address Details:


Comium Gambia Co. Limited




Banjul area Head Office
Website: www.comium.gm





27 Kairaba Avenue
Ksmd, Serrekunda
The Gambia
West Africa

Tel no: +220 6601601

Fax: +220 6601602

Customer care line: 111

Email: info@comium.gm



Opening hours:
Monday to Thursday 8:30 AM till 5:00 PM

Friday & Saturday 8:30 AM till 1:30 PM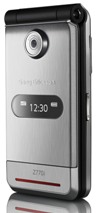 Information:
On the 26th of July, 2006 the Comium Mobile acquired a new GSM 2G licence, holding on the promise to deliver advanced mobile services to the Gambian consumers. Its network coverage area is from Banjul Capital, the west coast eastwards up-river to Basse Santa Su.

The company is a fully owned subsidiary of the Comium Group Luxemburg which also owns Xplorium (USA and France). It offers integrated mobile and telecom services comprising of postpaid and prepaid (Nakam) communications, value-added services, and SMS.

It has within a period of 12 years established itself as a force to be reckoned with in the Middle-East in the field of telecommunication operations and expertise. It operates in the following West African countries: Gambia, Liberia, Sierra Leone, and the Ivory Coast.

Comium's initial physical foray into the local GSM market came with the opening of its main office on the Kairaba Avenue.

The Comium Group's corporate chairman of the board and CEO is Dr. Nizar Dalloul and the Vice President is Haifa Saadi.