Contact Address Details:
QuantumNet Superstore
Banjul area
Website: www.qanet.gm
QuantumNET Digital
Quantum Net House Head Office
Kairaba Avenue, Serrekunda
The Gambia, West Africa

Tel no: +220 4395252
Fax: 4378406

Email: support@qanet.gm

Samsung Products Store
Brusubi Turntable, Banjul area
At the Galp Petrol Station
Tel: 3800768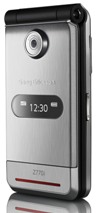 Information:
Digital Planet is located on Kairaba Avenue, Serrekunda and it is a retailer of branded electronic consumer goods such as Nokia GSM mobile phones, Samsung, Canon, Westpool, APC Dell Dimension computers and Sony. The shop is owned by the QuantumNet Group.



Product Range:
LCD, DLP, Samsung Plasma TVs, Big Screen, desktop computers, office photocopiers, refrigerators, washing machines, microwave ovens, Inspiron Laptops.






QDS are the sole official distributor of the Haier brand of home appliances in The Gambia. Haier is in the top 5 of the world's manufacturers of home appliances which is distributed in over 160 countries.