Contact Address Details:
Relax Travels Gambia Limited
Banjul area head office
64 Kairaba Avenue
(Pipeline Road)
Kanifing Municipality, Ksmd
The Gambia, West Africa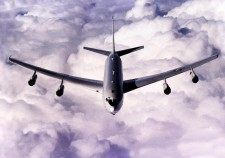 Tel no: +220 4377934
7786104
Fax: 4377935



Banjul Airport Terminal
Tel: 7786104




Email: relaxtravelsbjl@yahoo.fr



Directions:
Nearly opposite Pipeline Mosque and slightly towards Serrekunda, Westfield Junction.



Branches:
Dakar
Senegal
T: +221 8201582

Sal Airport
Cape Verde
T: +238 241 1394



Information:
The travel agency, on Kairaba Avenue, makes retail ticket reservations for Condor Airlines destination flights from Banjul Airport to Frankfurt in Germany.

They are also a fully licensed, IATA accredited ticketing sales agents for direct boarding from Yundum or interconnecting with Brussels Airlines, Senegal Airlines, Royal Air Maroc, Condor Airlines, and TACV Cabo Verde Airlines (TACV), Air France, Iberia (Spain), Air Portugal and South African Airways. From Banjul Airport a choice of passenger seats are available for a round trip, one-way, business, first or economy class.

The company belongs to the Aviation Handling-Relax Voyages Group who also handles check-in assistance, car rentals and hotel bookings to your desired international destination.