Abbey's Travel Agency Gambia Co. Ltd.


Contact Address:
Abbey's Travel Agency
Gambia Limited
Banjul area Head Office
24 Kairaba Avenue
Kanifing Municipality, Kmc
The Gambia, West Africa

Tel no: +220 4399070
4399071
Fax: 4373778
Email: francessabie@yahoo.com




Information: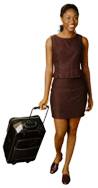 ATA offers travel services including reservations and ticketing for flights from Banjul Airport to various international destinations. The flight booking company is also the official agent for Fly Six Airline from the West African country of Sierra Leone.


The IATA Accredited travel firm also makes reservations for Brussels Airlines and Senegal Airways.











---

Home Disclaimer Privacy Policy

Copyright © 2009
Access Gambia All Rights Reserved.

Images from flickr.com