Contact Address:
Comium Gambia Co. Ltd.

27 Kairaba Avenue
Banjul area Head Office
Ksmd, Serrekunda
The Gambia, West Africa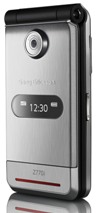 Tel no: +220 6601601
Fax: +220 6601602
Customer care line: 111



Email: info@comium.gm




Information:
On the 26th of July, 2006 the Comium Mobile acquired a new GSM 2G licence, holding on the promise to deliver advanced mobile services to the Gambian consumers. Its network coverage area is from Banjul Capital, the west coast eastwards up-river to Basse Santa Su.





The company is a fully owned subsidiary of the Comium Group Luxemburg which also owns Xplorium (USA and France). It offers integrated mobile and telecom services comprising of postpaid and prepaid (Nakam) communications, value-added services, and SMS.

It has within a period of 12 years established itself as a force to be reckoned with in the Middle-East in the field of telecommunication operations and expertise. It operates in the following West African countries: Gambia, Liberia, Sierra Leone, and the Ivory Coast.

Comium's initial physical foray into the local GSM market came with the opening of its main office on the Kairaba Avenue.



Opening hours:
Monday to Thursday 8:30 AM till 5:00 PM

Friday & Saturday 8:30 AM till 1:30 PM