Contact Address:
Scaflock Gambia Limited
Banjul area head office
105 Kairaba Avenue
(Pipeline Road)
Fajara M Section
PO Box 1854, Banjul
The Gambia, West Africa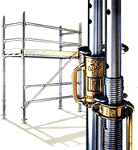 Tel no: +220 4495113


Mobile: 7022726 or 9780909

Email



Information: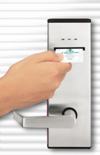 The company (Primus) is situated on the Kairaba Avenue. It first entered the field of hiring scaffolding structures geared mainly at the construction industry back in 2001. The firm later expanded its operations to include modern digital locks primarily aimed at the hospitality industry of Gambia selling hotel card keys.



Locks Product Range:


These include renting of modular scaffolding for the construction industry and the sale of electronic locking systems which includes importing and sales of hotel key cards, infrared locks, fingerprint recognition locks, remote access systems, hotel in-room safes and digital safety deposit boxes.



Scaffolding Product Range:

The significant feature of their scaffolds is the flexible range of angles that can be obtained in scaffolding assembly, thus enabling it to cope with changeable layouts and highly complicated building projects in Gambia's industrial facilities.

In addition to the scaffolds they also hire aluminium rolling towers, grandstands and staging systems for concerts and sporting events.

Their partners are Altrad Plettac Assco, Biot (Netherlands), Saflok and Soloc.