Gambia Land For Sale


Sanyang
---
2 Plots of Land For Sale in Sanyang, Gambia
Contact Owner

Photos






• Property Location: Sanyang, Western Region

• Plot Size: 50 x 30 sq. m. each

• Sale Price: £12,000 each
£24,000 combined
(negotiable)
Description:
There are 2 tracts of empty land for sale by owner in Sanyang, south west coast of Gambia. Both plots are adjacent to each other and the property is fairly near to Paradise Beach at 5 to 10 minutes walk.

The sale price is £12,000 for each plot at 50m x 30m meters (1,500m²) or £24,000 for the one plot 100m x 30m (3,000m²). The price is negotiable.

The corners of each plot are bricked to mark the plots. There is a well dug on one of the plots to provide water for building.

The area around the land has started to be developed into so there is easy access close by.

An exciting opportunity to build a property as the resort develops.


---


Note:
Plot price offers are subject to change without notice. Always confirm details with the property title holder or estate agents concerned.


Photos
Top of Page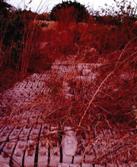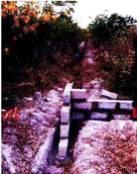 Contact Land Owner / Agent Address Details:
Cheryl Akhurst




Greater Banjul area
The Gambia
West Africa

Tel no: -

Email: cherylakhurst@sky.com





Land For Sale

Top of Page

---
Home | Disclaimer | Privacy Policy
Copyright © 2009 Access Gambia
All Rights Reserved

Please Note: Always use the services of a Banjul based lawyer before making any real estate decisions.
---