Gambia Land For Sale

Brusubi
---
Land For Sale With Unfinished Storey House in Wullingkama
Contact Owner

Photos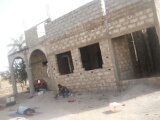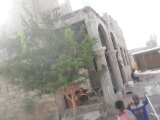 • Property Location: Wulingkama near Brusubi

• Plot Size: 25 x 20 sq. m. (leased)

• Sale Price: €30,000 (Negotiable)

• Payment by instalments possible

Description:
Here is a plot for sale in Wullingkama Village with a 5 bedroom unfinished, storey structure for sale. It has a fence and gate.

The buildings has 5bedrooms including a master bedroom room. There is a bathroom and toilet inside the master bedroom and there is also another bathroom and toilet for the other users. There is a living room, kitchen and dining room inside the building.

There is water and electricity in the area. The plot is presently not occupied. Each of the plot measured 20 by 25m.

From the plot to the main road is not more than 400m and not so far to the beach. Shops, Markets, Restaurants and other social amenities are nearby the properties.

There is another plot of land which is next door owned by the same owner which measures 25 x 20 and is empty. It is being sold for €10,000 (See here). The prices are negotiable.


---


Note:
Plot price offers are subject to change without notice. Always confirm details with the property title holder or estate agents concerned.



Photos

Top of Page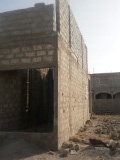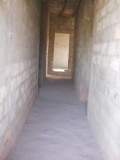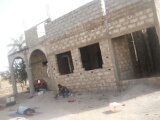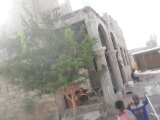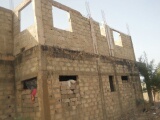 Land For Sale
Top of Page

---
Home | Disclaimer | Privacy Policy
Copyright © 2009 Access Gambia
All Rights Reserved

Please Note: Always use the services of a Banjul based lawyer before making any real estate decisions.
---