Contact Address Details:
Netpage Company Gambia Limited




Near Africell, Kairaba Av.
Website: www.netpage.info



7th Street East
Near Africell
Fajara F Section, Serrekunda
P.O. Box 602, Banjul
Kanifing Municipality
The Gambia, West Africa

Tel no: +220 4378180 (switchboard)
4378181

Fax: 4374838

Email





The Internet service provider's credit scratch cards can be purchased from N-Web Plus in the Reliance Plaza and the Global Network Company in the FIB building on Kairaba Avenue.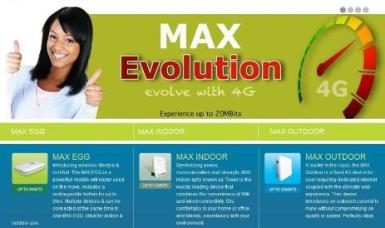 Information:
The Netpage Gambia Company Limited is a 4G internet service provider in in the Greater Banjul area whose coverage area covers from the Banjul capital to Brufut Gardens and east to Lamin Village. The firm is also one of the most prominent provider of a comprehensive set of Internet IT products and services in the whole of The Republic of The Gambia.

In the early spring of 2012 Netpage rolled out the Gambia's inaugural broadband 4G network devices operating on the Worldwide Interoperability for Microwave Access (WiMax) standard keeping them in line with the 4th generation platform suit of services. With their WiMAX base station equipment and tower they are able to provide network speeds of up to 40 mbps and provide up to 40x more bandwidth than the fastest previous generation mobile standard used in The Gambia.



MAX EGG Evolution:
Netpage's wireless MAX EGG is a robust mobile internet wifi router ideal for indoor or outdoor use by people on the move as well as those working from home or the office. The back case comes with a long-life rechargeable power pack which can last for up to 9 hours. Several devices can be connected at once to a single Netpage Max Egg device as plug-and-play.



Main Features:-
• IP Router & Security
• 3dBi Antenna Gain
• OFDMA / TDD
• 802.11n Access Point
• 5, 7, 10MHz Channel Bandwidth
• IEEE 802.16e Wave 2 Compliant
• Supports all frequency bands - 2.3GHz
• Max 25dBm Transmission Power
• Max to 20Mbps Throughput (subject to field conditions)

*Enquire with them about their tariffs and prices.



MAX Indoor Modem WiFi:
Netpage also offer their DX WiMAX Indoor Modem 'Tower' is one of the world's best 4G IADs that integrates the simplicity of WiFi and WiMax.



Box Contents:
• 1 x DX WiMAX Indoor Modem
• 2 x 2M RJ11 Phone Cable & Jack
• 1 x Power Adapter 12VC/1.5A DC-out, 100V~240V AC-In
• 1 x Installation Brochure
• 2 x 2M RJ45 Network Cable



Main Features:-
• TDD OFDMA
• 2 VoIP ports (RJ-11)
• 5dBi Antenna Gain
• Over-the-air Firmware Upgrade
• Supports TR069 Protocol for Device Management
• Supports all frequency bands - 2.3GHz. 2.5GHz and 3.5GHz*
• IEEE 802.16e Wave 2 Compliant
• 802.11n Access Point
• Up to 20Mbps Throughput (subject to field conditions)
• Up to 25dBm Transmission Power
• 5 Classes of QoS Support
• Smart QoS for VoIP Packets (improves voice quality)
• 2 LAN ports (RJ-45)
• 5, 7, 10MHz Channel Bandwidth
• IP Router with Security
• Dual antenna

* Separate modem is required for each band frequency.



MAX Outdoor:
Netpage's MAX Outdoor modem is a wall or pole mounted fixed 4G device for customers needing a dedicated internet connection to give them the best web interaction whether they are indoors or outdoors in The Gambia due to its 15km antenna range. The device is a cost-effective answer to delivering wireless broadband with strong signal sensitivity. It is one of their range of Wave 2 Compliant range of products designed to offer extensive coverage, strong performance and high throughput.



Main Features:-
• 4KV Lightning Surge Protection
• Robust, Weather Resistant Mounting Kit
• IEEE802.16e, WiMAX Wave 2 Compliant MIMO Matrix A & B
• Maximum 27dBm Transmission Power
• Operates within 2.3GHz to 2.4GHz Frequency Range
• Strong IP67 Waterproof Enclosure
• 2Tx, 2Rx Dual Transmission Technology
• OX230/250 - 5, 10 MHz Channel Bandwidth
• Maximum 30Mbps Throughput
• 14dBi Dual Polarisation Antenna
• OX350 – 5,7,10 MHz Channel Bandwidth
• External 802.3af Compliant Power Over Ethernet (PoE)*

* Optional

Netpage 4G for Gambia offers you amazingly fast 4G connection at home or with their take-it-with you mobile internet plans that start at impressively low prices. It is Netpage's goal to bring cheap, fast, reliable, and efficient internet services to the homes of all people as well as firms and organisations.

To contact the company for
more information click HERE.