•
Information:
Specialist borehole drilling using a rig and pump connection choices with single holes to complete on tap installations
•
Installation of water storage tanks and water extraction methods.
•
Low water consumption methods, composting toilets and greywater utilisation.
•
Construction of eco-friendly houses on private land.
•
Fitting of solar energy systems into your home.
•
Installations of solar water heaters.


Because eekos work within a cooperative system it allows them to unite the best of local practice and ability with their experience in British building techniques and standards as well as from Down Under.



Borehole Digging Method: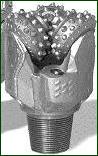 Cable percussion drilling is the earliest, most basic, and most tried and tested technology available for drilling. It will dig any material including granite rock using a typical diamond tipped, rotary Tricone bit.

The technique used in The Gambia by Eekos is whereby the equipment is suspended on a steel rope which manages to create deep drill shafts, producing holes which are smaller and go to greater depths than could be achieved by say digging a well.