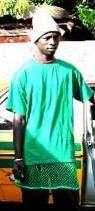 Bumster Alert:
They are usually harmless young men who appear to be friendly and want to be helpful. What they are really are looking for is always the same, which is either your money or a passport out of the country. More...




Cash Money:


Exchange money at bureau de change, banks or hotels. Do not trust anyone who says they can get you a 'good rate', as many people have lost money this way. More...



Consult Your Doctor:
Consult your doctor, well before

you need to travel, about medications and health precautions you may need to take. Anti-malarial tablets (prophylactics) usually need to be taken before, during and after your holidays. More...



Crime:


Petty street crime is a problem in The Gambia. Travelers should be careful of pickpockets in crowded areas such as markets and ferries. More...



Dress Code:
Take along lightweight woollen jumpers or a jacket for the cool evenings during the months of November to March. Women should dress modestly when out in public and make sure to cover-up you legs, arms & torso. More...



Excuse Me!
Gambians are very polite people. Don't start a conversation with: "Excuse me, but where can I find......" They always need some phrases before you can get down to the real thing. Start with: "Good afternoon", "How are you?", "How is the day?". After a few turns like this you can put forward the original question. A handshake is widely used as a form of greeting with the words 'Salamalekum' meaning a kind of 'hello.' The right-hand should always be used to give or receive things. Do respect local customs. Read all literature officially given to you before you arrival or at the airport. More...



Get Health Insurance:
Do get adequate, comprehensive health insurance before you travel to Gambia. Make sure it covers the costs of local hospitalisation and medical repatriation. More...



Food & Drink:
Do not drink tap water unless it
has been boiled, filtered, or chemically disinfected. Do not drink un-bottled beverages or drinks with ice. Do not eat fruits or vegetables unless they have been peeled or cooked. Avoid cooked foods that are no longer piping hot. Do not eat raw or undercooked meat, fish or shellfish. More...











Insect Repellents
Use insect repellents. To avoid insect bites when venturing outside the hotel grounds, wear long sleeves, long pants, hats and shoes (rather than sandals). For rural and forested areas, like Abuko Nature Reserve, boots are preferable, with pants tucked in, to prevent tick bites.



Animals:


Do not pat or stroke any animals. These animals may well be infected with a number of fatal diseases. Any animal bite or scratch should be thoroughly cleaned with large amounts of soap and water and local health authorities should be contacted immediately for an anti-rabies shot.



Prices & Haggling
This is not Europe where prices tend to be fixed. Haggle over prices where appropriate. NOTE: What might seem as a reasonable price for you may well be over-the-top for The Gambia! Aim to pay 40% to 50% of the original asking price! The places where prices tend to be fixed are supermarkets, some shops, hotels, restaurants, bars and local taxi fares. More...



Sun Protection:
Wear sun block regularly when needed. Too much sun, especially if mixed with alcohol, can result in dehydration and lead to serious health problems.



Swimming:


Take great care when swimming in the sea. Under certain conditions the tidal currents can be very strong and could take you under. Sea swimming can be dangerous; seek advice on the safe bathing areas. Look out for the warning flags on the beaches before going swimming. If in doubt keep out! Always use your commonsense.

Never dive into a swimming pool without knowing where the deep-end is and how deep. The first time you use any pool always climb in irrespective of depth indicators.



Souvenirs:
Do not deal in animal products i.e. skins, hide, ivory etc. It is illegal to export from The Gambia any article made from wild animal skins, ivory, or feathers of any protected creature. Offenders will have goods confiscated and face heavy fines.



So Helpful!:
Do not carry parcels, gifts or letters for anyone on your return home from The Gambia. Don't carry any parcels, gifts or letters on your departure to The Gambia either. If you feel that you have to then do inspect it and seal it yourself.



What to pack in your suitcase?:
The most important things not to forget are the following: Don't forget your passport and air ticket. Keep them close to you when you leave for the airport. Write a list of all the things you may have a preference for regarding branded products and make sure they are all packed and ticked off before you leave home.
For a helpful list see: More...



Other Travel Tips:
If you want car hire or are hiring a moped check beforehand that it is roadworthy and has proper insurance cover. Have your passport and driver's licence ready. Wear a helmet or seatbelt as appropriate and drive carefully.



Don't get involved with drugs. Penalties for drug trafficking are harsh and the prisons are NOT like the ones in Europe.